real companies, real people, real reviews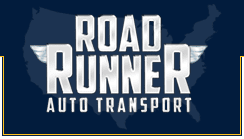 ROADRUNNER AUTO TRANSPORT
Diamond Affiliate

DO NOT SHIP FROM THEM- YOU WILL NOT SEE YOUR CAR AGAIN,
THESE PEOPLE ARE THE MOST UNPROFESSIONAL PEOPLE IN THE INDUSTRY. THEY ARE LIARS AND ARE DISHONEST, HELP PUT THEM OUT OF BUSINESS. DO NOT USE THEM!! WHEN I CALLED TO ASK WHY THE PRICE WAS SO HIGH, AND TOLD THEM OTHERS HAD OFFERED ME $500 LESS, THE GUY JAMES RESPONDED BACK AND TOLD ME TO GET A SECOND JOB AND CALL THEM BACK WHEN I COULD AFFORD IT. I PASTED THE EMAIL BELOW. THEN WHEN I CALLED TO TALK TO SOMEONE HE TOLD ME THAT HE WAS BORED AT WORK AND WANTED TO PLAY AROUND. THEN WHEN I CALLED TO TALK TO HIS BOSS JOHN OR WHOEVER IT WAS HUNG UP ON ME AFTER LAUGHING. THIS BUSINESS SHOULD NOT BE OPERTING. PLEASE HELP CLOSE IT DOWN PUT YOUR HORRIBLE REVIEWS UP. THEY PASTE UP GOOD REVIEWS ON THEIR SITE, BUT I WOULDN'T BE SURPRISED IF THEY MADE THEM UP. From: Jaymes @ All America Auto Transport [mailto:[email protected]] Sent: Wednesday, March 25, 2009 11:59 AM Subject: RE: All America Auto Transport, Inc. Please call 1-800-GOAWAY for your shipping needs. I do understand if you can't afford our rates. Maybe you can get a second job and call us back when you have money. Jaymes All America Auto Transport, Inc. 7514 Wisconsin Ave Suite 450 Bethesda MD, 20814
MY FRIEND SHIPPED HIS CAR FROM HERE TOO AROUND THE SAME TIME I DI AND THE COPS CALLED HIM AND SAID THAT THE DRIVER WAS IN HIS CAR AND GOT ARRESTED DRIVING IT AND THEY HAV EA LAW SUIT AGAINST THEM TOO…
I contacted a couple of different companies last week to try to arrange for my car to be transported from Atlanta to Florida. I thought A All America's site was really great – very explanatory, you could get in touch with someone when you called and talk to a real-live person. I filled out the paperwork, gave the company a three day pickup window (as requested). Called them a couple of times to make sure the transport would happen during this time frame and was told I had nothing to worry about. Their story is that the driver will call you 4 to 8 hours before – now that I think about it, sounds really dumb – the driver has to have a route and must at least be able to provide 24 hour notice (that is, assuming there is one). So today, on the last of my three day window, I call and the receptionist tells me that there's no one even assigned to my car! Imagine my surprise when the whole time Jaymes (my representative) is telling me everything is fine. They didn't even contact me to tell me what the status was – that there was no one assigned to my car and it was not going to happen. Their gimmick is to look really professional and they definitely did not meet any expectations. Also, when you send them paperwork, they take your credit card number and have a $50 cancellation fee – in my case, they tried to charge me the fee even though no driver was assigned. Really shady and unprofessional – I suggest you go elsewhere. These people will only waste your time.
Extremely disappointed with the service. This company was recommended to me after I'd had difficulty already with another company concerning the shipment of my car. I spoke to 2 of their employees who at first, seemed very cordial and helpful. The minute that I signed a contract, their whole tune changed. I realize that pick-up of cars on a particular date cannot be promised, but when they were trying to win my business, they said that there would be a very good chance that my car would be picked up in a particular time frame. After I signed, they became rude and said that "they are just the broker, not the trucker, and that if I upped my price by a couple of hundred, I'd have a higher chance that my car would be picked up by some trucker." After my car was finally picked up, it was nearly impossible to get updates; 3 phone calls by me to get any kind of reasonable answer, which was of course, "your trucker will get back to you after we get in touch with him." Anyhow, avoid this company at all costs, if not for the poor service, then for the fact that businesses should not sing one tune to get your business and then totally change once they've got you hooked.